---
In collaboration with the German diving association VDST (Verband Deutscher Sport Taucher), the Luxembourg Diving Association FLASSA rolled out its first rebreather training session open to all divers from the Luxembourg diving clubs.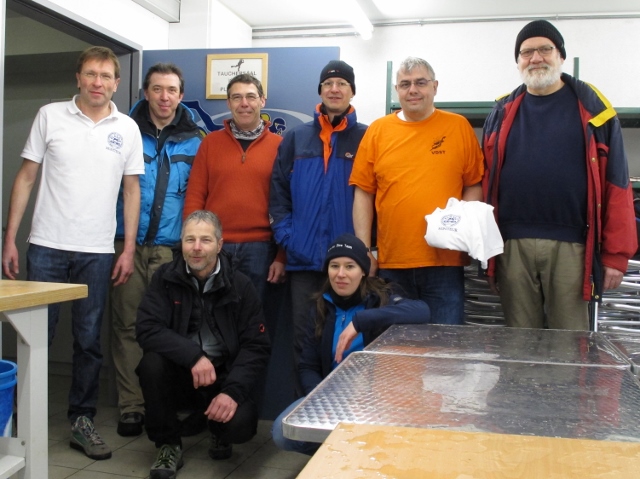 The 2015 Rebreather class: From left to right : Raymond Adam (FLASSA), Pascal Drouet, André Schott, Luc Lang, Jean-Claude Milmeister, Julia DeCilia, Dirk Möller (VDST) and Jean-Marie Meurin.
FLASSA introduced Nitrox diving for open circuit more than ten years ago. With mixed-gas diving becoming increasingly popular, the level-one Nitrox card ranks nowadays as the second most popular dive certification issued by the FLASSA after the 1* CMAS diver card.
This month's training consisted in an entry level semi closed-circuit training course which was implemented with the support of Dirk Möller of the Rebreather Advisory Board of the VDST. The collaboration between FLASSA and the VDST, which led to this training programme, has been enabled through contacts at the European level, via CMAS Europe, where representatives of both associations meet.
From March 27-29, 2015 in Lultzhausen, six divers from the FLASSA diving clubs successfully completed their training session and became SCR rebreather divers.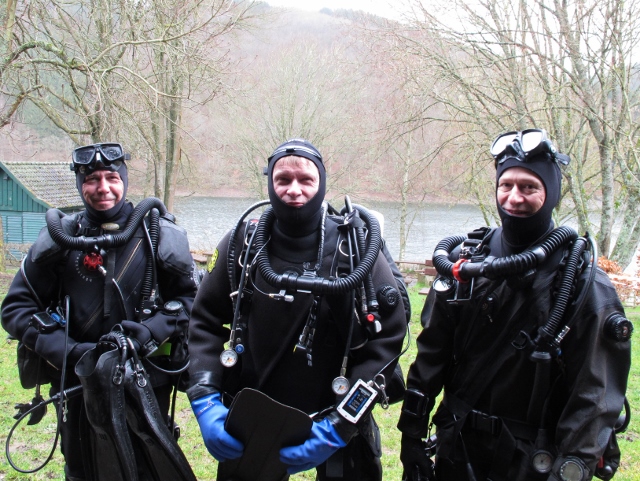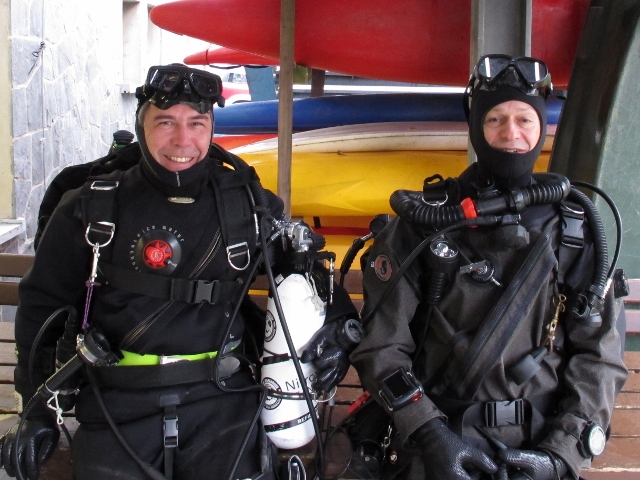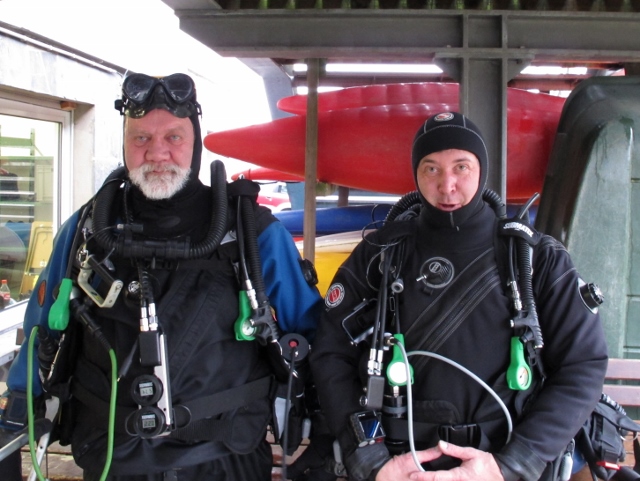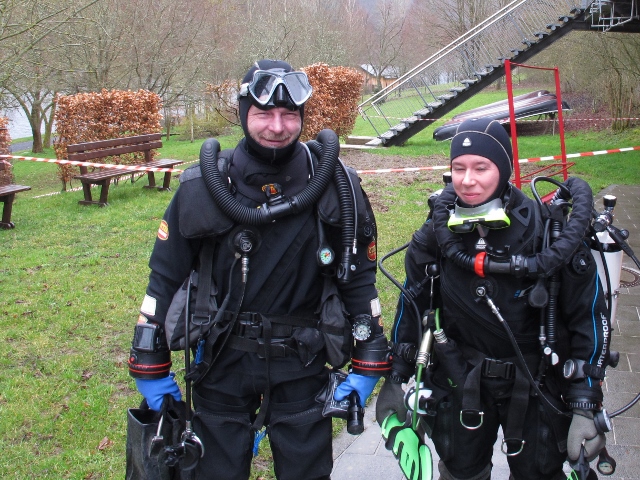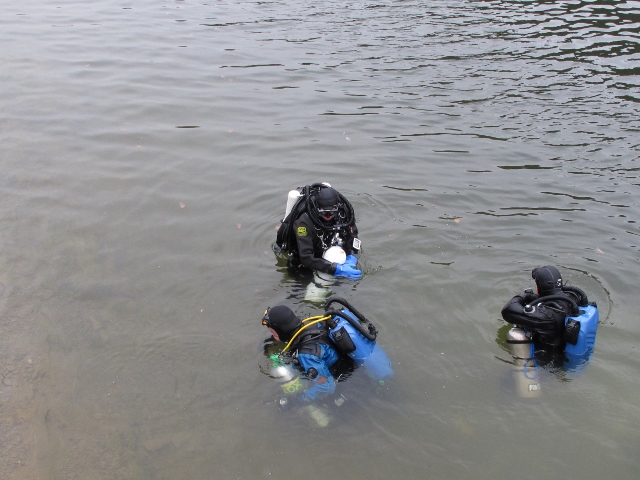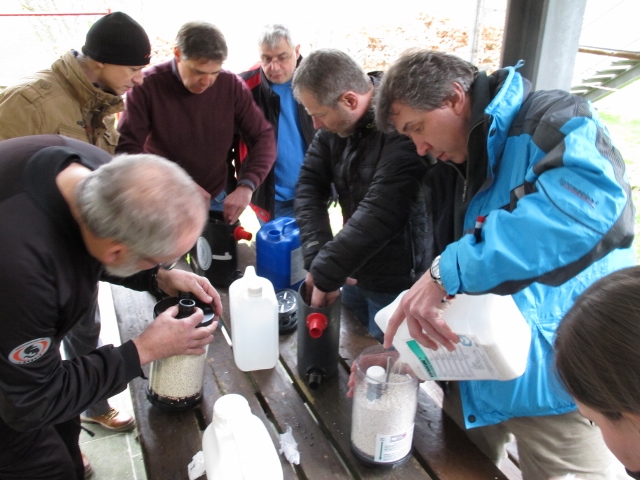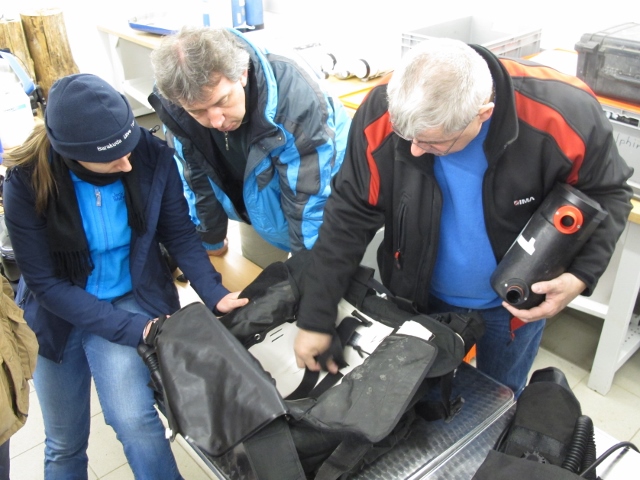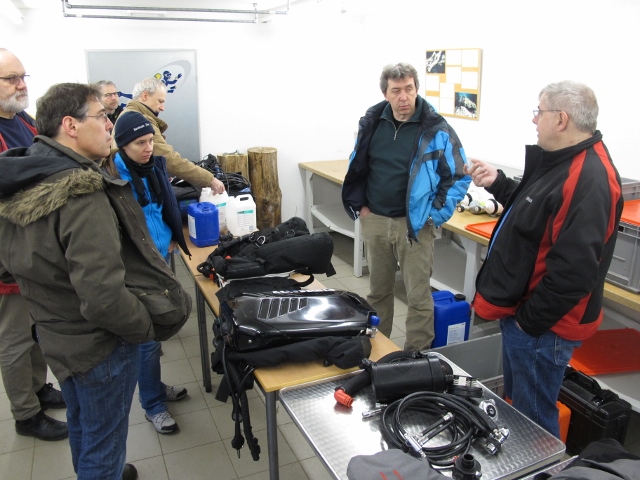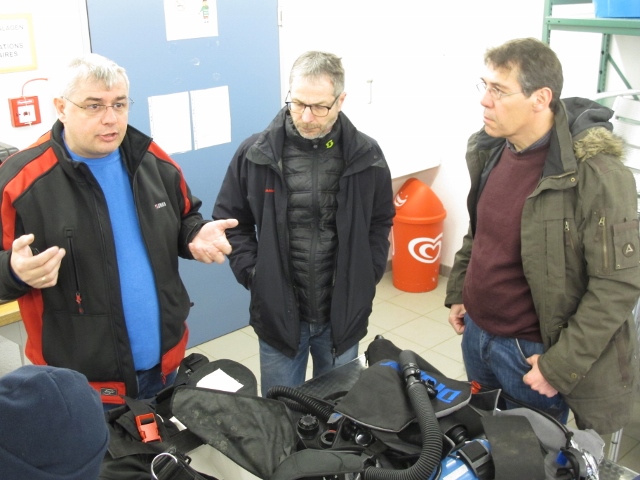 ---